Johnston County Public Schools Celebrate National Career Development Month
Would you appreciate a qualified professional talking with your child about their career goals? How about evaluating careers with labor market information? Or exploring what education, training, and certifications give them a competitive edge? Or connecting them with industry representatives through guest speakers, job shadowing, or internships?  
All of these activities fall within the scope of career development. The development of any person's career takes place over most of their lifetime. From the social/emotional development of one's self-identity and awareness through childhood to making plans for after high school to career switching and professional growth through adulthood. 
Each November education and workforce development organizations celebrate National Career Development Month. Governor Roy Cooper has proclaimed November as Career Development in North Carolina and November 18th as Career Development Coordinator Day. This month brings attention to the importance of career development services and recognizes the career development professionals who provide these valuable services. 
Johnston County Public Schools believes in the importance of a robust career development program in maximizing a student's schooling experience with intentional decisions around curricular and extracurricular opportunities, helping students see the connection between education and career success, creating smooth transitions to post-secondary employment and training opportunities, and promoting lifelong wellbeing and independence. To this end JCPS has developed a Career Development Continuum to bring intention and coordinate our career development activities across schools. 
The district employs eight high school Career Development Coordinators (CDCs) and two middle school CDCs. These professionals work to facilitate a career development program for students that includes career awareness, exploration, preparation, and training. In addition to CDCs, School Counselors, Career Academy Coordinators, and Johnston Community College's Career Coaches collaborate with high school CDCs to provide additional career and academic counseling. 
One sixth grade student, reflecting on their work in Xello, the district-supported career development software, said they learned to "Not drop out and never give up on doing work that needs to be done for my job. And I will need to use manners when I get my job [and] not fuss at my boss if I have one. And finally, but not least, I can try little jobs [in] that subject before I do the real big job where I get paid." This student is speaking to work-based learning opportunities available to students. 
Work-based learning experiences range from industry guest speakers and worksite field trips to internships and apprenticeships. To facilitate these activities the CDCs rely on the involvement of our business community. If you're interested in partnering with the district to provide work-based learning experiences for students? Visit the Johnston County Public Schools WBL Employer Registration site. 
As Kathryn Farrior, Princeton High School CDC, puts it, "Students cannot wait until graduation to figure out their goals. The process of connecting the dots between their high school experiences and their future career must take place at school. Through inventories, course planning, career exploration, and work based learning experiences, they begin to make important choices about their future, and that is priceless." 
Learn more about Career Development in Johnston County Public Schools on the district website.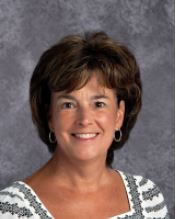 Jaconna Bailey
Clayton High School
What is your favorite part of being a CDC?
I have developed a relationship with a lot of students at CHS and I enjoy helping them with their post-secondary needs, internships, and deciding what classes they should take whether it be in high school or in the Career & College Promise (CCP) program. 
What is an example of a work-based learning opportunity students have taken advantage of?
Several students at CHS have continued to work at Caterpillar after graduating from their Pre-Apprenticeship program. They have continued their education while working part-time.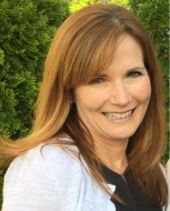 Irma Bode
Middle School CDC
How do you work with the business community to create opportunities for middle school students?
Working closely with Triangle East and other area Chambers of Commerce on JOCO Works, the hands-on career awareness event for 8th graders in Johnston County, has given us the opportunity to learn what careers are potentially available for our students.
How have you seen success?
We have seen growth by educators and students in using our career information system, Xello- from 6th graders identifying interests to 8th graders matching those interests with high school courses and pathways.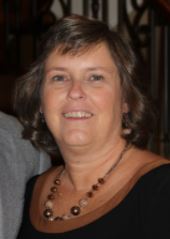 Deborah Burns
West Johnston High School
How would you describe your job to a child? 
I help students figure out what they want to be when they grow up. 
How does job shadowing help a students' career development?
Job shadowing has opened the eyes of many of my students on what they "thought" they wanted as a career. After completing a job shadow opportunity, several have decided that the career was not what they expected and have changed their career choice.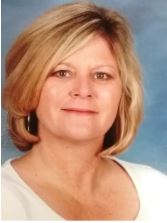 Amy Cox
South Johnston High School
What is a benefit of a strong career development program?
A strong career development program promotes a successful partnership between schools and local businesses resulting in a stronger community. 
What role can the business community play in career development?
The business community provides the real world experience through job shadowing, pre-apprenticeship and internship opportunities. This hands on approach is a great way for students and local business owners to work together and prepare students for the workforce.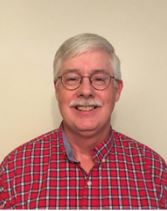 Lane Dickens
Middle School CDC
What do you love about your job?
Seeing students eyes open wide when they find a career that fits their interest. 
What is the value of a career development program in schools?
It helps students to find a career before wasting time at different jobs, or attending school learning about a different job before they realize they don't like it.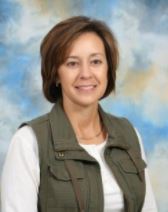 Kathryn Farrior
Princeton High School
What business partner has helped your students? 
Johnston Health has been a tremendous business partner for job shadowing. Nearly 40% of our population wants to explore careers in Health Science and it is difficult for students to get into healthcare facilities to job shadow. 
Can you share a success story?
I arranged a manufacturing job shadow with a student. From that experience, he decided he wanted to pursue a career in manufacturing maintenance. We worked together through the process of applying and interviewing with Grifols for an apprenticeship position through the Johnston County Apprenticeship Program (JCAP). He was accepted for the apprenticeship at Grifols and is now working there while completing his AAS at JCC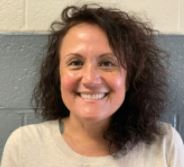 Lola Lippert
North Johnston High School
What was your childhood dream job?
I was born in Taipei, Taiwan and spent every summer visiting my family in Taichung, Taiwan until I was 17 years old. Therefore, I spent a lot of time traveling on airplanes. I loved the way a flight attendant dressed, admired their poise, and how they carried themselves professionally. So, my dream was to become a flight attendant. My senior year of high school, I went through the interview process and I was accepted into the flight attendant program. Unfortunately, I didn't go because of the cost of tuition so I joined the Air Force and was still able to fly and travel the world for 15 years!
How do you help students interested in a military career? 
I will help them prepare for the ASVAB exam, condition them for basic training, contact the recruiter to speak with the student. However, the most prideful moment for me is when they return to school to visit me in their military uniform!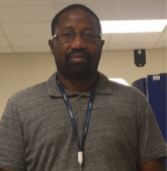 Cornelius Thomas
Smithfield Selma High School
What is it that you do? 
My job is helping students identify a path to the future so they can take care of their families. 
What tools do you use as a CDC? 
Being new and implementing Xello, the district-supported career information system, I have seen the students I have worked with take on a greater role in managing their career decision making and exploration.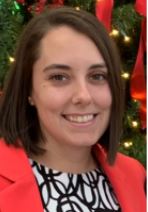 Samantha Tobias
Corinth Holders High School
What is your favorite part of being a CDC?
Connecting with students! Being able to learn more about them and their hopes and dreams.  
What resources do you support to impact students' career development? 
Career and Technical Student Organizations (CTSOs) have the biggest impact on students' career goals and plans.  These opportunities give them avenues to develop the skills necessary for their future careers.  They also get the opportunity to gain life experience in specific industries to determine if that is what they want to do after graduation.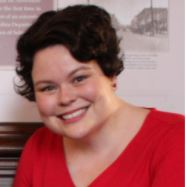 Mary Hunter Waller
Cleveland High School
What is "job shadowing"? 
The Cleveland High School Job Shadowing Program allows students to explore a specific career of interest by observing an employee perform their work duties, at their place of employment.  It is a great way to decide whether or not to pursue a particular career before finalizing post-secondary college and/or career goals. 
What is the value of a career development program? 
Career Development is a lifelong process of managing learning, work, leisure, and life transitions. As my students prepare to embark on the next chapter of their lives, career development activities provide much needed direction for setting and achieving future goals.