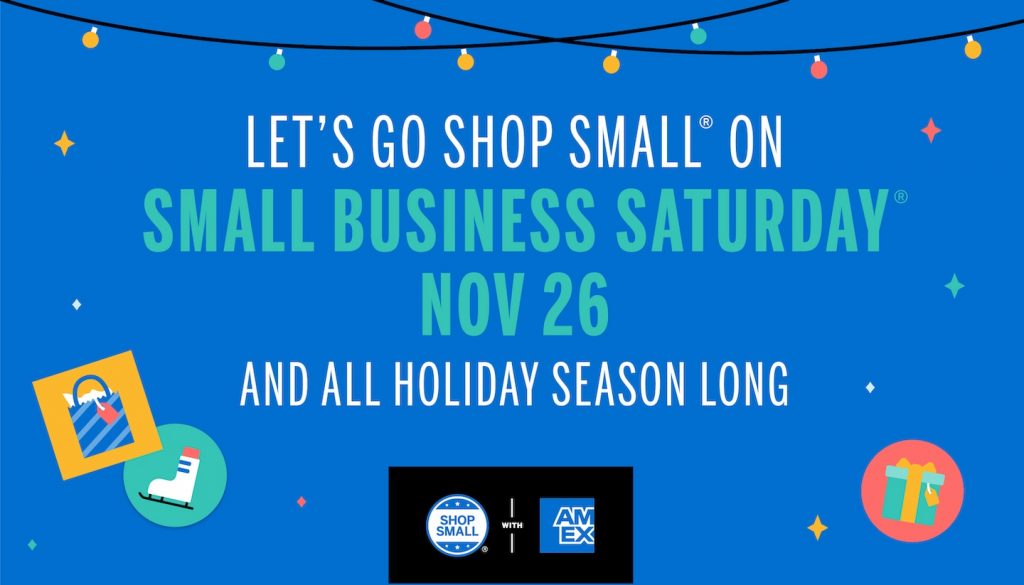 Make a Big Impact by Shopping Small on November 26
Small Business Saturday is November 26. The event was started in 2010 by American Express to encourage people to patronize small businesses for their holiday shopping needs.  After the success of the first Small Business Saturday, the movement gained momentum and officials across the country worked to promote the day. The following year the Senate passed a resolution recognizing Small Business Saturday and officials in all 50 states participated in promoting the event.
Each time you shop small your purchase makes a difference in your community. According to the US Small Business Administration money spent at local businesses impact the community. "By doing their shopping at local small businesses, customers can directly support their neighbors and help benefit their local economies," said Mark Madrid, associate administrator for the Office of Entrepreneurial Development at the U.S. Small Business Administration.
Madrid pointed out that small businesses create local jobs and pay local taxes, which keeps money in the local economy.
In addition, local businesses are often the first to provide support to youth sports teams and local not for profits. In fact, Forbes reports that multiple studies have shown that through payroll, taxes and donations, for every $100 spent at a small business $68 stays in the community.
While the pandemic hit all businesses, small businesses were particularly impacted. Roughly 200,000 small businesses permanently closed between March 2020 and February 2021 according to the Federal Reserve. Many surviving businesses are still in a precarious situation. Patronizing these small businesses during the holiday shopping season is one way to support these businesses.
Other benefits of shopping small for the holidays include more personalized service. For example, when you shop at a local gardening store the staff is able to tell you what kind of plants will grow here in Johnston County – ordering online doesn't come with that knowledge.
Local small businesses also often provide one-of-a-kind gifts from handcrafted jewelry, vintage goods, or gift cards to unique local experiences.
For ideas for your holiday shopping remember to check out our membership directory.