ATHENA International Leadership Award
The Triangle East Chamber of Commerce will again present the prestigious ATHENA Leadership award at our CWBN Facebook Live Event on November 12, 2020.
The ATHENA Award is presented to an individual who is recognized for professional excellence, for providing valuable service to their community and for actively assisting women in their attainment of professional excellence and leadership skills.  The ATHENA Award highlights what Recipients have accomplished in addition to paving a path for future successes.  The award is established through local host organizations in partnership with ATHENA's national underwriters, local businesses and individual sponsors. By honoring exceptional leaders, the ATHENA Award Program seeks to inspire others to achieve excellence.
ATHENA Leadership Award Nominees must meet each of the following three criteria:
Demonstrate excellence, creativity and initiative in their business or profession
Provide valuable service to improve the quality of life for others in their community
Actively assist women in achieving their full leadership potential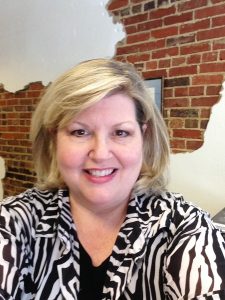 As the President and CEO of the Johnston County Visitors Bureau, Donna Bailey-Taylor works tirelessly to bolster the tourism industry in Johnston County and to support the needs of the many businesses and organizations within the county, as well as the towns. Under her direction, the JCVB has worked to creatively address the needs of our county as a whole through their initiatives like the JoCo Hospitality Association, curated trips like the Girlfriends Getaway and Beer, Wine & Shine Trail, partnerships with media, and supporting the efforts of tourism partners. It is no surprise that the JCVB is regularly recognized as an industry leader given the incredible value it brings to Johnston County. In addition to her work at the JCVB, Donna is a valuable member of many teams within the County, working hard behind the scenes to continue moving the ball forward; you won't see grass growing under her feet.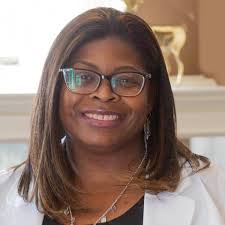 The efforts of one person can truly make a difference in the world. Cassandra Brooks is one of those people! She demonstrates excellence, creativity and initiative daily. Above and beyond is her normal pace and she genuinely shows compassion and kindness to all. With a B.S. in Business Management, Cassandra formerly served as a management executive at IBM. Cassandra returned to school to receive a Master's in Education and began her new career in 2009 as a family childcare home. She is now the owner/operator of two 5 Star Child Care facilities in Garner and Clayton and serves as a NC PreK contractor in both locations. Resources have sometimes been scarce, yet she always finds a way to ensure families have basic needs met, supportive environments and a listening ear! Little Believer's facilities are strategically located in low-income, high need communities. Cassandra knows that with every struggling child, comes a struggling family. So, the services she offers go well beyond the classroom. Unique to Little Believer's business model is free access to social work and mental health professionals to help families and children work through trauma, financial literacy, food insecurity and any other trials the family may be dealing with.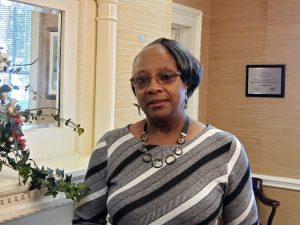 Joyce Jenkins fell in love with cooking when she was nine years old. Her dream was to own her own catering company. She accomplished that and has been working at it for the past two decades, building an excellent reputation for quality southern cooking in Johnston County and beyond. More recently, she took the calculated risk to expand her business and while it has taken longer than she thought -- two years -- she is now opening up her own catering venue in Pine Level. Weathering the pandemic, coming up with creative solutions to curbside service and delivery, and renovating the historic building at 119 Pine Street in Pine Level shows Joyce's resiliency, creative problem-solving and faith.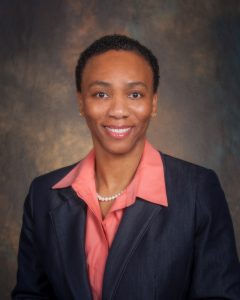 Dr. Marilyn Pearson is known and well respected in the community as a health professional who is focused on building partnerships to improve the access to health care in this community. In addition to what she does everyday, she has become one of the primary public health resources of the county specially during this Covid-19 period. With close collaboration with town leaders, the state division of health, and Johnston Health, she and her team are able to provide a continuous flow of screenings and up-to-date guidelines and statistics to keep our local residents aware and safe.
Dr. Pearson has mentored a lot of women within the health department who have grown professionally through the years, as well as other organizations that she holds leadership roles in. She currently serves on the Johnston Health Hospital Board, and provides the hospital leadership with an external public health perspective.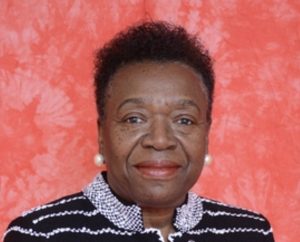 Evelyn Sanders is an out-of-the box thinker. She engages her staff and consistently thrives for innovative programs and services for her clients through internal workshops with professionals who assist in renewing and revitalizing her company services. She partners with local nonprofits across Johnston County and focuses primarily on meeting the needs older adults and at-risk youth by supporting programs for these groups.
Through her organization and volunteer efforts through her sorority, Ms. Sanders is the epitome of promoting and championing opportunities for developing young women to be entrepreneurs and leaders. She provides opportunities to her employees to be involved with community leadership opportunities and provides professional development for her employees across the board but with aimed focus on females.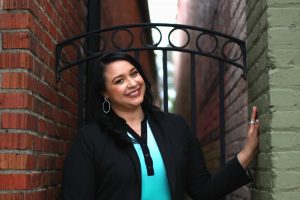 Gabriella Woodson opened her business at the young age of 26. She mentors other young entrepreneurs, is very involved in the community, runs an honest business and cares about others. She saw the need for catering and event planning and figured out a way to do both at great prices, exceptional service and amazing quality. Again, she is very involved in the community and cares for others!
Gabriella has been mentoring women for over 7 years and has helped several open businesses today. She was also awarded the 2019-2020 Athena Powerlink Recipient. This just shows you how much she invests in the futures of others.